Home
>
Lighting Guide
Lighting Guide For Energy Saving Lamps
Energy saving lamps (ESL for short) generate their light on the same principle as fluorescent lamps. An electrical charge is passed through mercury vapour between two electrodes. This electrical field causes the vapour to emit invisible UV radiation. Fluorescent material applied to the inside of the glass tube converts the UV radiation into visible light. Different fluorescent materials give the light different colour appearances. View More ...
---
General Description of Energy Saving Lamps
Voltage Available: 100-130V. 200-240V. (50-60Hz)
Tube: U shape, H shape, spiral shape, ring or circle shape, lotus flower shape and others
Base: B22. E27. E26. B15. E14. E40
Average life: 3000-8000hrs(3 hours per start)
Power factor: High power factor and standard power factor
Color temperature: 2700K-6400K , Red, Yellow, Blue or Green
Quality: Products meet the requirements of international standards

Feature of energy saving lamps
High luminous efficacy and comfortable lighting.
Excellent colour rendering.
Excellent and symmetrical luminous intensity distribution.
Low power consumption-up to 80% energy saving compared to standard incandescents.
Instant flicker-free starting and operation.
Compact size.
Light weight.
Universal burning position.
Reliable starting down to -10 centigrade degree.

Principal of Energy Saving Lamps
Energy saving lamps generate their light on the same principle as fluorescent lamps. An electrical charge is passed through mercury vapour between two electrodes. This electrical field causes the vapour to emit invisible UV radiation. Fluorescent material applied to the inside of the glass tube converts the UV radiation into visible light. Different fluorescent materials give the light different colour appearances.
By giving the lamps more than one tube and bending each tube back on itself, lamp designers have managed to reduce the overall length of energy saving lamps. They are now not much bigger than ordinary light bulbs.
The ESL lamps with its integrated electronic control gear and standard screw base can be used as direct replacements for incandescent lamps. They consume 80% less energy and, if used for an average of three hours a day (normal domestic use), will last around 8000 hrs.
The lamps provide you with a lot more light wherever you need it. The amount of light you can get from a conventional bulb is restricted by its wattage - a restriction that doesn't apply with the ESL(energy saving lamp). Because they generate a lot less heat than conventional bulbs, you never need to worry about keeping within the recommended wattage rating again.
Take the example of a light fitting that has a 60 W restriction. Fit a 23 ESL and you ' ll get a light output that is equivalent to a 120 W incandescent.
This means you can get twice the brightness - without having to add another lamp.
Luminous efficacy and economy
Energy saving lamps generate more than 80% of all the artificial light but consume only 50% of the energy needed for lighting. Energy saving lamps last between eight and twenty times as long as ordinary light bulbs and need up to 85% less electricity for the same brightness, depending on the type. They are therefore the best possible option for economical lighting.
The ESL lamps are available in tubular, ring (also called circle), bulb, gobal, candle, flower and U-shape versions in a wide range of sizes. The new energy saving lamps are almost as small as ordinary light bulbs and can be used as direct replacements. Modern electronic control gear provides even greater economy, more comfortable light and longer life from traditional fluorescent lamps. In addition to luminous efficacy, the light colour and colour rendering are also important criteria to consider when choosing the right light source.
Light colour
The light colour of a ESL lamp depends on its spectral power distribution in the visible range. However, it is difficult to compare different lamps on the basis of their spectral power distribution. compact fluorescent light bulb is much easier to use their colour temperatures and colour rendering properties.


Colour temperature
The colour temperature of a energy saving lamp is defined as the light colour that corresponds to the temperature of a standard radiator (black body radiator). It is expressed in kelvin (K). The colour temperature of a lamp gives us an idea of its light colour. The light colours or colour temperatures of energy saving lamps are deter-mined by the composition of the phosphor coating on the inside of the tubes. It is possible to produce white light with very different colour nuances:
Warm White = under 3300 K
Cool White = approx. 4000 K
Daylight = over 5000 K

Colour rendering
The colour temperature indicates the shade that the light source appears to our eyes.

If energy saving lamps are used to illuminate coloured objects, the colours of these objects appear different despite the same colour temperature of the light source. Such differences in quality are indicated by the colour rendering index Ra.

The colour rendering index is determined by a comparison with the standardised black body radiator which is defined as having the "ideal" colour rendering Ra of 100 at every temperature.

The greater the differences in colour between the comparison lamp and the black body radiator at the same colour temperature, the smaller the colour rendering index Ra.

Colour temperature and colour rendering are therefore needed to define the light colour of a lamp.

Note: Every colour temperature can have the ideal value of Ra 100. This means that the colours are rendered in the typical manner for this temperature. This is not always satisfactory, however. For example an incandescent lamp may render blue tones only in a subdued manner despite an Ra value of 99. If fine distinctions are required for blue tones a light colour with a higher colour temperature needs to be selected.


The Ra groups however provide a simple means of classifying light sources in different colour rendering quality levels:

Standard fluorescent lamps meet the requirements of colour rendering group 1B or colour rendering group 1A. Rules of thumb for selecting fluorescent lamps.
Guaranteed to save electricity. Whatever the shape
There are many different shape energy saving lamps.
ESL (energy saving lamps) however guarantee what they promise: extreme economy and extreme durability. With energy savings of to 80% (compared to ordinary light bulbs) they will have a positive effect on your electricity bills right from the start.
Good for the environment
Compared with an ordinary light bulb, a single energy saving lamp will save around 80% of electricity throughout its life. so this gives some idea of the amount of natural resources that can be saved. Energy saving lamp is therefore very good for the environment because lower energy consumption also means fewer emissions and less air pollution. ESL therefore helps reduce the greenhouse effect caused by CO2 emissions from burning fossil fuels.

The right light colour for each lighting task
Selecting the light colour for many areas of application, the choice of the correct light is not based on clearly defined standards, as is the case with illuminance or colour rendering properties for example. In most cases, there are a number of valid alternatives. The application table shows this quite clearly.
Application of energy saving lamp:
Residential:
Suitable for all living rooms. especially where continous economical lighting is needed.
Commercial:
office. hospital. shop. factory. hotel. motel.conference hall. school. foyer. restaurant. corridor. surgery. exhibition room. and so on.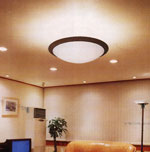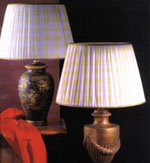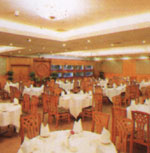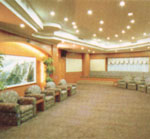 The choice of light colour often depends on personal taste, national custom, interior design and our subjective perceptions.

Energy saving lamp cultural influences
People in the north prefer warm white light colours, whereas southern prefer "colder" light. Homes filled with wood furniture in a rustic style lend themselves to warm white light, whereas white furniture, marble and chrome look better in neutral white or daylight colours. Warm white light is associated with leisure and relaxation, whereas neutral white and daylight white are associated with work and concentration.

Thousands of years of experience have conditioned us to associate high colour temperatures (full sunlight) with high illuminance, and low colour temperatures (evening sun light, fire and candlelight) with low illuminances. For this reason, it is considered daylight white light of less than 500 lux as unpleasantly pale.

These are just some of the aspects that you need to take into account when selecting the light colours of energy saving lamps.

There is no one "right" way of selecting the light colour. Instead, individual aspects such as furniture, furnishings, personal taste and culture are often crucial factors.
---