Home
>
Products
>
LED Lights
Led Panel Light
3W-60W, 85-265V, 2700K-6400K, Panel
Jinhui wholesales Led Panel Light from China, Just 200 pieces get wholesale price, right now.

LED Panel Light, is created unique LED products, which is perfect LED ceiling fixture for office and shop, replace the grille lantern lighting, with the same size--- 600x600mm, 600x300mm, 1200x600mm installing ceiling board, Aluminum alloy materials by spray paint or anodic oxidation looks uniform surface on the white ceiling.

LED panel light, emit soft bright healthy rays, low energy consumption, high lumen output, luxury quality, has been a trend instead of the traditional grille lantern fluorescent fixture.

With huge demands from the global markets, like Middle East, US, Russia, Europe and Latin America…

Character:
It works AC 85V ~ 265V wide voltage.
New modern design.
Long lifespan 3,0000 hours.
No flicker, no ultraviolet rays, no infrared.
Output 3,000pcs per day.
OEM,ODM for wholesales and importers
FCC, CUL, SAA,PSE, SAA,CE,GS, ROHS, SASO,VDE,NOM, ISO90001.

Application:

Widely used in Decorative lighting, accent lighting, closet lighting, ceiling lighting, etc.

Warnings & Cautions: No dimmable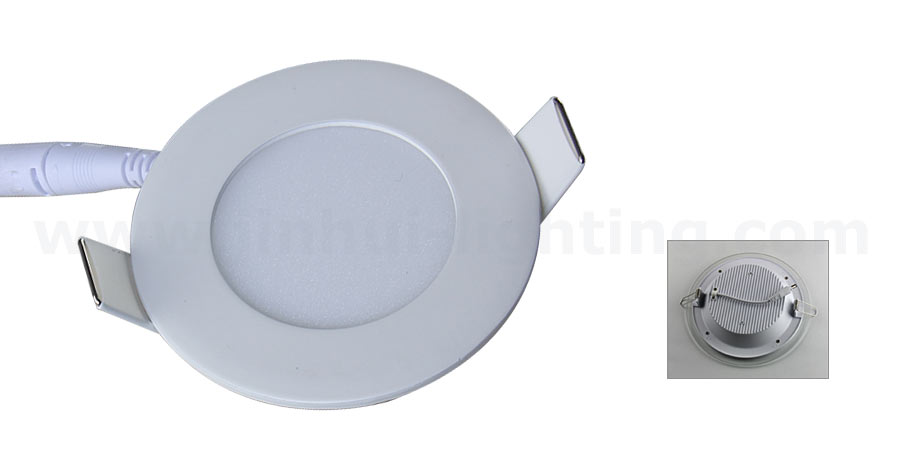 ---
Item: YB2001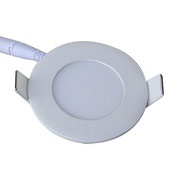 Product Name: LED Panel Light
Supply Voltage: 85-265V/50-60Hz
Color Temp(K): 2700K ~ 6400K Red/Blue/Green
Diameter: 85mm~225mm
Base Type: Direct line
Material: Aluminium
Wattage
(W)
Luminous
Flux(lm)
LED
(qty/type)
Size
(DxL mm)
Carton Meas.
(100 pcs)
3
165
15
∮85
47*24*48cm
4
250
20
∮106
39*58*36cm
6
390
30
∮120
39*58*36cm
9
630
45
∮146
58*58*25.5cm
12
860
60
∮172
58*58*25.5cm
15
1060
75
∮190
57*57*31cm
18
1480
90
∮225
57*57*31cm
---
Item: YB2002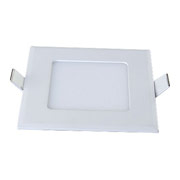 Product Name: LED Panel Light
Supply Voltage: 85-265V/50-60Hz
Color Temp(K): 2700K ~ 6400K Red/Blue/Green
Diameter: 85mm~225mm
Base Type: Direct line
Material: Aluminium
Wattage
(W)
Luminous
Flux(lm)
LED
(qty/type)
Size
(DxL mm)
Carton Meas.
(100 pcs)
3
165
15
85*85
47*24*48cm
4
250
20
106*106
39*58*36cm
6
430
30
120*120
39*58*36cm
9
650
45
146*146
58*58*25.5cm
12
880
60
172*172
58*58*25.5cm
15
1180
75
190*190
57*57*31cm
18
1480
90
225*225
57*57*31cm
---
Item: YB2003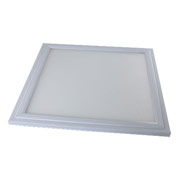 Product Name: LED Panel Light
Supply Voltage: 85-265V/50-60Hz
Color Temp(K): 2700K ~ 6400K Red/Blue/Green
Diameter: 300mm*300mm
Base Type: Direct line
Material: Aluminium
Wattage
(W)
Luminous
Flux(lm)
LED
(qty/type)
Size
(DxL mm)
Carton Meas.
(100 pcs)
20
1670
100pcs
300*300
43.5*37.5*60cm
---
Item: YB2004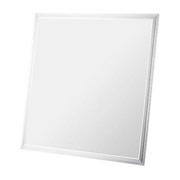 Product Name: 18W Daylight Square LED Panel Lamp
Supply Voltage: 85-265V/50-60Hz
Color Temp(K): 2700K ~ 6400K Red/Blue/Green
Diameter: 300mm*300mm
Base Type: Direct line
Material: Aluminium
Model No.
YB2004 - Led Panel Lamp
Light Source
SMD
Luminous Flux
1600lm
Luminous Efficiency
88lm/w
Base
Line
Color Rendering Index(CRI)
Ra>80
Working Temperature
-20°C~60°C
Color Temperature
Warm White(WW):2800-3200K
Pure White(PW):4000-4500K
Cool White(CW):6000-6500K
Certificates
CE, UL
Dimmable Type:
No dimming
Lamp Dimension
300 X 300mm
Warranty
3 years
Life Time
40000h
---
Item: YB2101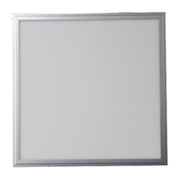 Product Name: LED Panel Light
Supply Voltage: 85-265V/50-60Hz
Color Temp(K): 2700K ~ 6400K Red/Blue/Green
Diameter: 600mm*600mm
Base Type: Direct line
Material: Aluminium
Wattage
(W)
Luminous
Flux(lm)
LED
(qty/type)
Size
(DxL mm)
Carton Meas.
(100 pcs)
48
4800
228
600*600
74*68*60cm
---
Item: YB2102

Product Name: LED Panel Light
Supply Voltage: 85-265V/50-60Hz
Color Temp(K): 2700K ~ 6400K Red/Blue/Green
Diameter: 600mm*300mm
Base Type: Direct line
Material: Aluminium
Wattage
(W)
Luminous
Flux(lm)
LED
(qty/type)
Size
(DxL mm)
Carton Meas.
(100 pcs)
30
3000
168
600*300
74*37.5*60cm
---
Item: YB2103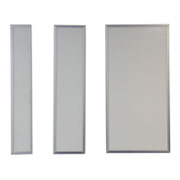 Product Name: LED Panel Light
Supply Voltage: 85-265V/50-60Hz
Color Temp(K): 2700K ~ 6400K Red/Blue/Green
Diameter: 1200mm*600mm
Base Type: Direct line
Material: Aluminium
Wattage
(W)
Luminous
Flux(lm)
LED
(qty/type)
Size
(DxL mm)
Carton Meas.
(100 pcs)
40
4000
176
1200*600
134.5*37.5*60cm
---
Item: YB2104

Product Name: LED Panel Light
Supply Voltage: 85-265V/50-60Hz
Color Temp(K): 2700K ~ 6400K Red/Blue/Green
Diameter: 85mm~225mm
Base Type: Direct line
Material: Aluminium
Wattage
(W)
Luminous
Flux(lm)
LED
(qty/type)
Size
(DxL mm)
Hole size.
(mm)
4
240
15
110x110
95
9
360
20
155x155
135
16
960
30
180x180
160
25
1500
45
200x200
180
---
Item: YB2401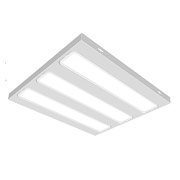 Product Name: LED Panel Ceiling Light
Supply Voltage: 85-265V/50-60Hz
Color Temp(K): 2700K ~ 6400K
Diameter: 85mm~225mm
Base Type: Direct line
Material: Steel + PC
Wattage
(W)
Luminous
Flux(lm)
LED
(qty/type)
Size
(DxL mm)
Carton Meas.
(6 pcs) cm
30
2500
150/2835
600x600
62.5x25.5x63
36
2800
180/2835
600x600
62.5x25.5x63
42
3200
210/2835
600x600
62.5x25.5x63
---
Item: YB2402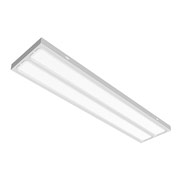 Product Name: LED Panel Ceiling Light
Supply Voltage: 85-265V/50-60Hz
Color Temp(K): 2700K ~ 6400K
Diameter: 85mm~225mm
Base Type: Direct line
Material: Steel
Wattage
(W)
Luminous
Flux(lm)
LED
(qty/type)
Size
(DxL mm)
Carton Meas.
(6 pcs) cm
40
3200
200/2835
300x1200
33x25.5x123
---
Item: YB2403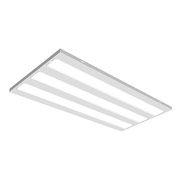 Product Name: LED Panel Ceiling Light
Supply Voltage: 85-265V/50-60Hz
Color Temp(K): 2700K ~ 6400K
Diameter: 85mm~225mm
Base Type: Direct line
Material: Steel + PC
Wattage
(W)
Luminous
Flux(lm)
LED
(qty/type)
Size
(DxL mm)
Carton Meas.
(6 pcs) cm
60
4500
300/2835
600x1200
62.5x25.5x123
---
Item: YB2404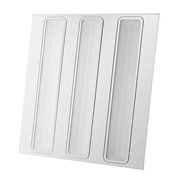 Product Name: Square Daylight 36W Led Panel
New unique design Good Quality 36W Led Panel
Efficient lighting, replace fluorescent tube fixture
75% energy saving compared with fluorescent tube fixture
Less replacement to save maintenance cost
Standard IEC size, Standard lamp holder, compatible with electronic transformer
Aluminum die-casting housing wrapped by thermal plastic and plastic cover
Constant current driver
Model No.
YB2404 - Led Panel Light
Power
36W
Input Voltage
85-265V
Frequency Range
50Hz--60Hz
Light Source
SMD
Luminous Flux
2500lm
Luminous Efficiency
70lm/w
Light Body Material
AL (Aluminium)
Base
Line
Color Rendering Index(CRI)
Ra>80
Working Temperature
-20°C~60°C
Color Temperature
Warm White(WW):2800-3200K
Pure White(PW):4000-4500K
Cool White(CW):6000-6500K
Certificates
CE, UL
Dimmable Type:
No dimming
LED Quantity
180pcs
Lamp Dimension
600 X 600mm
Carton Size:
60X60X10cm
Warranty
3 years
Life Time
40000h
---
Item: YB2501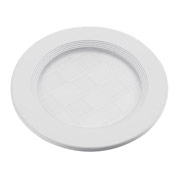 Product Name: 18W Round Cool White Led Light Panel
New unique design 2016 Quality Factory Price CE UL 18W SMD Daylight Led Light Panel
Efficient lighting, replace fluorescent tube fixture
75% energy saving compared with fluorescent tube fixture
Less replacement to save maintenance cost
Standard IEC size, Standard lamp holder, compatible with electronic transformer
Aluminum die-casting housing wrapped by thermal plastic and plastic cover
Constant current driver
Model No.
YB2501 - Led Panel Light
Power
18W
Input Voltage
85-265V
Frequency Range
50Hz--60Hz
Light Source
SMD
Luminous Flux
1600lm
Luminous Efficiency
88lm/w
Light Body Material
AL (Aluminium)
Base
Line
Color Rendering Index(CRI)
Ra>80
Working Temperature
-20°C~60°C
Color Temperature
Warm White(WW):2800-3200K
Pure White(PW):4000-4500K
Cool White(CW):6000-6500K
Certificates
CE, UL
Dimmable Type:
No dimming
LED Quantity
80pcs
Lamp Dimension
D190 X H20mm
Carton Size:
59X31X24cm
Warranty
3 years
Life Time
40000h
---
Item: YB2502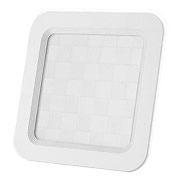 Product Name: 18W Square Led Panel Light with Round Corner
New unique design 18W SMD Led Ceiling Panel Light
Efficient lighting, replace fluorescent tube fixture
75% energy saving compared with fluorescent tube fixture
Less replacement to save maintenance cost
Standard IEC size, Standard lamp holder, compatible with electronic transformer
Aluminum die-casting housing wrapped by thermal plastic and plastic cover
Constant current driver
Model No.
YB2502 - Led Panel Light
Power
18W
Input Voltage
85-265V
Frequency Range
50Hz--60Hz
Light Source
SMD
Luminous Flux
1600lm
Luminous Efficiency
88lm/w
Light Body Material
AL (Aluminium)
Base
Line
Color Rendering Index(CRI)
Ra>80
Working Temperature
-20°C~60°C
Color Temperature
Warm White(WW):2800-3200K
Pure White(PW):4000-4500K
Cool White(CW):6000-6500K
Certificates
CE, UL
Dimmable Type:
No dimming
LED Quantity
80pcs
Lamp Dimension
185 X 185 X 20mm
Carton Size:
18.5X18.5X20cm
Warranty
3 years
Life Time
18W aluminium frame LED panels, Manufacturer and exporter in China.40000h