Home
>
Products
>
LED Lights
Led Spotlight
3W-7W, 85-265V, 2700K-6400K, Spotlight Shape
Jinhui wholesales Led Spotlight from China, Just 200 pieces get wholesale price, right now.

LED Spot Light, MR16,MR11, with GU10,GU5,E27,E14 base to replace the traditional halogen spotlight, with same shape and size lamp cup, emits high lumen efficiency 85lm/w~100lm/w, saves 80% energy than halogen spotlight. Our 12V LED lamp cup spotlight, with special design, it could be use directly with halogen lamp 12V transformer. With various materials, AL, die AL,AL+PBC, ceramic, High heating-releasing PBC

Since 2005, it with huge demands from the global markets, like US, Brazil, Russia, Europe, Middle east, and Latin America…

Character:
It works AC 85V ~ 265V wide voltage.
Classical design.
Long lifespan 25,000 hours, mercury free, Rohs.
5W LED Spot light = 50w halogen lamp cup.
Output 500,000pcs per day.
OEM for wholesales and importers, ODM for supermarkets Home depot, Walmart, Amzon…
FCC, CUL, SAA,PSE, SAA,CE,GS, ROHS, SASO,VDE,NOM, ISO90001.

Application:

Widely used in Decorative lighting, accent lighting, closet lighting, ceiling lighting, etc.

Warnings & Cautions: No dimmable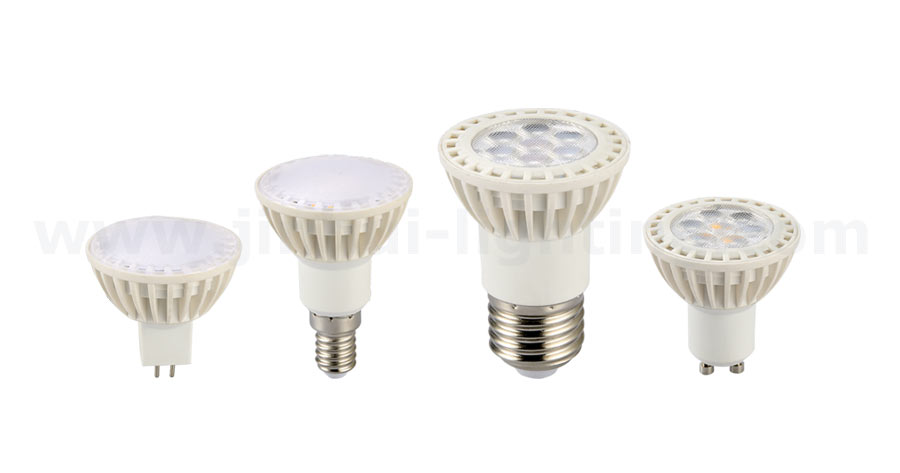 ---
Item: YB4003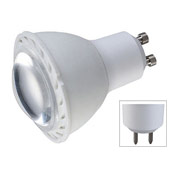 Product Name: LED Spot Light
Supply Voltage: 85-265V/50-60Hz
Color Temp(K): 2700K ~ 6400K Red/Blue/Green
Diameter: 49mm
Base Type: GU10, GU5, E27, B22, E26, E14
Material: Aluminium
Wattage
(W)
Luminous
Flux(lm)
LED
( COB )
Size
(DxL mm)
Carton Meas.
(100 pcs)
3
270
3W
∮49x 60
27*27*28cm
4
360
4W
∮49x 60
27*27*28cm
5
450
55
∮49x 60
27*27*28cm
---
Item: YB4008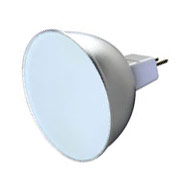 Product Name: LED Spot Light
Supply Voltage: 85-265V/50-60Hz
Color Temp(K): 2700K ~ 6400K Red/Blue/Green
Diameter: 49mm
Base Type: GU10, GU5, E27, B22, E26, E14
Material: Aluminium
Wattage
(W)
Luminous
Flux(lm)
LED
( COB )
Size
(DxL mm)
Carton Meas.
(100 pcs)
3
240
3W
∮49x 60
27*27*28cm
4
320
4W
∮49x 60
27*27*28cm
5
400
55
∮49x 60
27*27*28cm
---
Item: YB4009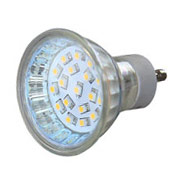 Product Name: LED Spot Light
Supply Voltage: 85-265V/50-60Hz
Color Temp(K): 2700K ~ 6400K Red/Blue/Green
Diameter: 49mm
Base Type: GU10, GU5, E27, B22, E26, E14
Material: Aluminium
Wattage
(W)
Luminous
Flux(lm)
LED
( COB )
Size
(DxL mm)
Carton Meas.
(100 pcs)
3
240
3W
∮49x 60
27*27*28cm
4
320
4W
∮49x 60
27*27*28cm
5
400
55
∮49x 60
27*27*28cm
---
Item: YB4020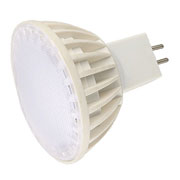 Product Name: Dimmable Aluminium Plastic 4W 6W 7W Led Spotlight
New unique design Cool White Dimmable 220V Aluminium Plastic 4W 6W 7W SMD GU5.3 Energy Saving Led Spotlight
Efficient lighting, replace halogen lamp
85% energy saving compared with halogen lamp
Less replacement to save maintenance cost
Standard IEC size, Standard lamp holder, compatible with electronic transformer
Aluminum die-casting housing wrapped by thermal plastic and plastic cover
Constant current driver
Model No.
YB4020 - Led Spotlight
Power
4W 6W 7W
Input Voltage
100-265V
Frequency Range
50Hz--60Hz
Light Source
SMD
Luminous Flux
250/400/500 lm
Luminous Efficiency
75lm/w
Light Body Material
AL wrapped by thermal plastic
Base
GU5.3
Color Rendering Index(CRI)
Ra>80
Working Temperature
-20°C~60°C
Color Temperature
Warm White(WW):2800-3200K
Pure White(PW):4000-4500K
Cool White(CW):6000-6500K
Certificates
CE, UL
Dimmable Type
Dimmable
Carton Size:
27X27X28cm
Warranty
3 years
Life Time
25000h
---
Item: YB4021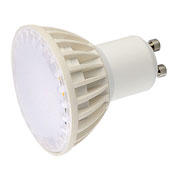 Product Name: Dimming 110V 4W 6W 7W GU10 Led Spotlight
New unique design Warm White Dimming 110V 4W 6W 7W SMD GU10 Energy Saving Led Spotlight
Efficient lighting, replace halogen lamp
85% energy saving compared with halogen lamp
Less replacement to save maintenance cost
Standard IEC size, Standard lamp holder, compatible with electronic transformer
Aluminum die-casting housing wrapped by thermal plastic and plastic cover
Constant current driver
Model No.
YB4021 - Led Spotlight
Power
4W 6W 7W
Input Voltage
100-265V
Frequency Range
50Hz--60Hz
Light Source
SMD
Luminous Flux
250/400/500 lm
Luminous Efficiency
75lm/w
Light Body Material
AL wrapped by thermal plastic
Base
GU10
Color Rendering Index(CRI)
Ra>80
Working Temperature
-20°C~60°C
Color Temperature
Warm White(WW):2800-3200K
Pure White(PW):4000-4500K
Cool White(CW):6000-6500K
Certificates
CE, UL
Dimmable Type
Dimming
Carton Size:
27X27X28cm
Warranty
3 years
Life Time
25000h
---
Item: YB4022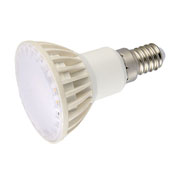 Product Name: 4W 6W 7W E14 Dimmable Led Spotlight
New unique design Energy Star CE UL GS 4W 6W 7W SMD E14 Energy Saving Dimmable Cool White Led Spotlight
Efficient lighting, replace halogen lamp
85% energy saving compared with halogen lamp
Less replacement to save maintenance cost
Standard IEC size, Standard lamp holder, compatible with electronic transformer
Aluminum die-casting housing wrapped by thermal plastic and plastic cover
Constant current driver
Model No.
YB4022 - Led Spotlight
Power
4W 6W 7W
Input Voltage
100-265V
Frequency Range
50Hz--60Hz
Light Source
COB
Luminous Flux
250/400/500 lm
Luminous Efficiency
75lm/w
Light Body Material
AL wrapped by thermal plastic
Base
E14
Color Rendering Index(CRI)
Ra>80
Working Temperature
-20°C~60°C
Color Temperature
Warm White(WW):2800-3200K
Pure White(PW):4000-4500K
Cool White(CW):6000-6500K
Certificates
CE, UL, GS
Dimmable Type
Dimmable
LED Quantity
COB
Lamp Dimension
D49 X H60mm
Carton Size
27X27X28cm
Warranty
3 years
Life Time
25000h
---
Item: YB4023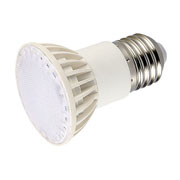 Product Name: Dimming 110V 7W 6W E27 Led Spotlight
New unique design CE UL GS Pure White Dimming 110V 7W 6W SMD E27 Energy Saving Led Spotlight
Efficient lighting, replace halogen lamp
85% energy saving compared with halogen lamp
Less replacement to save maintenance cost
Standard IEC size, Standard lamp holder, compatible with electronic transformer
Aluminum die-casting housing wrapped by thermal plastic and plastic cover
Constant current driver
Model No.
YB4023 - Led Spotlight
Power
6W 7W
Input Voltage
100-265V
Frequency Range
50Hz--60Hz
Light Source
SMD
Luminous Flux
400/500 lm
Luminous Efficiency
75lm/w
Light Body Material
AL wrapped by thermal plastic
Base
E27
Color Rendering Index(CRI)
Ra>80
Working Temperature
-20°C~60°C
Color Temperature
Warm White(WW):2800-3200K
Pure White(PW):4000-4500K
Cool White(CW):6000-6500K
Certificates
CE, UL, GS
Dimmable Type
Dimming
Carton Size:
27X27X28cm
Warranty
3 years
Life Time
25000h
---
Item: YB4024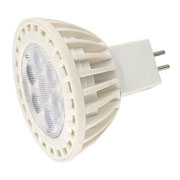 Product Name: Dimming 220V 4W 6W 7W GU5.3Led Spotlight
New unique design PF0.6 CE UL GS Dimming 220V 4W 6W 7W SMD GU5.3 Energy Saving Warm White Led Spotlight
Efficient lighting, replace halogen lamp
85% energy saving compared with halogen lamp
Less replacement to save maintenance cost
Standard IEC size, Standard lamp holder, compatible with electronic transformer
Aluminum die-casting housing wrapped by thermal plastic and plastic cover
Constant current driver
Model No.
YB4024 - Led Spotlight
Power
4W 6W 7W
Input Voltage
100-265V
Frequency Range
50Hz--60Hz
Light Source
SMD
Luminous Flux
250/400/500 lm
Luminous Efficiency
75lm/w
Light Body Material
AL wrapped by thermal plastic
Base
GU5.3
Color Rendering Index(CRI)
Ra>80
Working Temperature
-20°C~60°C
Color Temperature
Warm White(WW):2800-3200K
Pure White(PW):4000-4500K
Cool White(CW):6000-6500K
Certificates
CE, UL,GS
Dimmable Type
Dimming
Carton Size:
27X27X28cm
Warranty
3 years
Life Time
25000h
---
Item: YB4025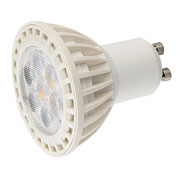 Product Name: 4W 6W 7W SMD GU10 Energy Saving Led Spot Light
New unique design Daylight CE UL GS Dimming 220V 7W 6W 4W SMD GU10 Energy Saving Led Spot Light
Efficient lighting, replace halogen lamp
85% energy saving compared with halogen lamp
Less replacement to save maintenance cost
Standard IEC size, Standard lamp holder, compatible with electronic transformer
Aluminum die-casting housing wrapped by thermal plastic and plastic cover
Constant current driver
Model No.
YB4025 - Led Spot light
Power
4W 6W 7W
Input Voltage
100-265V
Frequency Range
50Hz--60Hz
Light Source
SMD
Luminous Flux
250/400/500 lm
Luminous Efficiency
75lm/w
Light Body Material
AL wrapped by thermal plastic
Base
GU10
Color Rendering Index(CRI)
Ra>80
Working Temperature
-20°C~60°C
Color Temperature
Warm White(WW):2800-3200K
Pure White(PW):4000-4500K
Cool White(CW):6000-6500K
Certificates
CE, UL,GS
Dimmable Type
Dimming
Carton Size:
27X27X28cm
Warranty
3 years
Life Time
25000h
---
Item: YB4026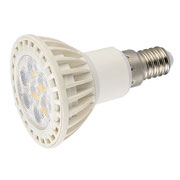 Product Name: AL Wrapped by Thermal Plastic 4W 6W 7W Led Spotlight
New unique design AL Wrapped by Thermal Plastic CE UL GS Dimmable 4W 6W 7W Led Spotlight
Efficient lighting, replace halogen lamp
85% energy saving compared with halogen lamp
Less replacement to save maintenance cost
Standard IEC size, Standard lamp holder, compatible with electronic transformer
Aluminum die-casting housing wrapped by thermal plastic and plastic cover
Constant current driver
Model No.
YB4026 - Led Spotlight
Power
4W 6W 7W
Input Voltage
100-265V
Frequency Range
50Hz--60Hz
Light Source
SMD
Luminous Flux
250/400/500 lm
Luminous Efficiency
75lm/w
Light Body Material
AL wrapped by thermal plastic
Base
GU5.3
Color Rendering Index(CRI)
Ra>80
Working Temperature
-20°C~60°C
Color Temperature
Warm White(WW):2800-3200K
Pure White(PW):4000-4500K
Cool White(CW):6000-6500K
Certificates
CE, UL, GS
Dimmable Type
Dimmable
Carton Size:
27X27X28cm
Warranty
3 years
Life Time
25000h
---
Item: YB4027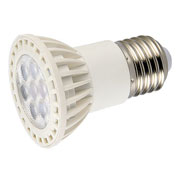 Product Name: 110V Dimmable 4W 6W 7W Led Spotlight Bulb
New unique design AL Wrapped by Thermal Plastic 110V Dimmable 4W 6W 7W Led Spotlight Bulb
Efficient lighting, replace halogen lamp
85% energy saving compared with halogen lamp
Less replacement to save maintenance cost
Standard IEC size, Standard lamp holder, compatible with electronic transformer
Aluminum die-casting housing wrapped by thermal plastic and plastic cover
Constant current driver
Model No.
YB4027 - Led Spotlight
Power
4W 6W 7W
Input Voltage
100-265V
Frequency Range
50Hz--60Hz
Light Source
SMD
Luminous Flux
250/400/500 lm
Luminous Efficiency
75lm/w
Light Body Material
AL wrapped by thermal plastic
Base
E27
Color Rendering Index(CRI)
Ra>80
Working Temperature
-20°C~60°C
Color Temperature
Warm White(WW):2800-3200K
Pure White(PW):4000-4500K
Cool White(CW):6000-6500K
Certificates
CE, UL, GS
Dimmable Type
Dimmable
Carton Size:
27X27X28cm
Warranty
3 years
Life Time
25000h
---
Item: YB4301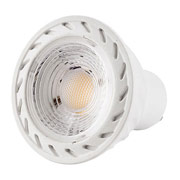 Product Name: GU10 Similar COB 5W SSMD Led Spotlight Lamp
New unique design Cheap GU10 Similar COB 5W SSMD Led Spotlight Lamp
Efficient lighting, replace halogen lamp
85% energy saving compared with halogen lamp
Less replacement to save maintenance cost
Standard IEC size, Standard lamp holder, compatible with electronic transformer
Aluminum die-casting housing wrapped by thermal plastic and plastic cover
Constant current driver
Model No.
YB4301 - Led Spotlight
Power
5W
Input Voltage
100-265V
Frequency Range
50Hz--60Hz
Light Source
SMD ( Similar COB )
Luminous Flux
400lm
Luminous Efficiency
80lm/w
Light Body Material
AL wrapped by thermal plastic
Base
GU10, GU5.3
Color Rendering Index(CRI)
Ra>80
Working Temperature
-20°C~60°C
Color Temperature
Warm White(WW):2800-3200K
Pure White(PW):4000-4500K
Cool White(CW):6000-6500K
Certificates
CE, UL
Dimmable Type:
Dimmable
LED Quantity
COB
Lamp Dimension
D49 X H60mm
Carton Size:
27X27X28cm
Warranty
3 years
Life Time
40000h
---
Item: YB4401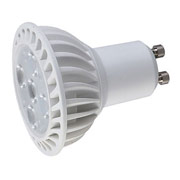 Product Name: Aluminium Plastic 5W Led Spotlight Bulb
New unique design Aluminium Plastic 5W SMD GU10 Led Spotlight Bulb
Efficient lighting, replace halogen lamp
85% energy saving compared with halogen lamp
Less replacement to save maintenance cost
Standard IEC size, Standard lamp holder, compatible with electronic transformer
Aluminum die-casting housing wrapped by thermal plastic and plastic cover
Constant current driver
Model No.
YB4401 - Led Spotlight
Power
5W
Input Voltage
100-265V
Frequency Range
50Hz--60Hz
Light Source
smd
Luminous Flux
400lm
Luminous Efficiency
80lm/w
Light Body Material
AL wrapped by thermal plastic
Base
GU10, GU5.3
Color Rendering Index(CRI)
Ra>80
Working Temperature
-20°C~60°C
Color Temperature
Warm White(WW):2800-3200K
Pure White(PW):4000-4500K
Cool White(CW):6000-6500K
Certificates
CE, UL
Dimmable Type
No dimming
Carton Size:
27X27X28cm
Warranty
3 years
Life Time
40000h
---
Item: YB4501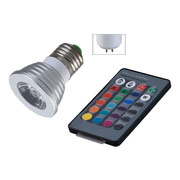 Product Name: 5W Led Spotlight Bulb With Remote Control
New unique design Daylight Led Spotlight Bulb 5W With Remote Control
Efficient lighting, replace halogen lamp
85% energy saving compared with halogen lamp
Less replacement to save maintenance cost
Standard IEC size, Standard lamp holder, compatible with electronic transformer
Aluminum die-casting housing wrapped by thermal plastic and plastic cover
Constant current driver
Model No.
YB4501 - Led Spotlight
Power
5W
Input Voltage
100-265V
Frequency Range
50Hz--60Hz
Light Source
COB
Luminous Flux
400lm
Luminous Efficiency
80lm/w
Light Body Material
AL wrapped by thermal plastic
Controller
with remote control
Base
GU10, GU5.3, E27
Color Rendering Index(CRI)
Ra>80
Working Temperature
-20°C~60°C
Color Temperature
Warm White(WW):2800-3200K
Pure White(PW):4000-4500K
Cool White(CW):6000-6500K
Certificates
CE, UL
Dimmable Type
No dimming
Carton Size
27X27X28cm
Warranty
3 years
Life Time
40000h