Home
>
Products
>
LED Lights
Led Plug Light
2W-14W, 85-265V, 2700K-6400K, Plug in
Jinhui wholesales Led Plug Light from China, Just 200 pieces get wholesale price, right now.

Led Plug Light (Led Plug in Light), with the same base of the traditional PL tube G24, and R7S base, E27, our engineer create series of LED Plug light, from 5W to 20w, it could plug in direct replacing the PL tube in the down light or the flood light. High bright SMD LED emits high lumen efficiency 100lm/w, saves 50% energy than compact fluorescent tube.

Since 2005, it with huge demands from the global markets, like US, Brazil, Russia, Europe, Middle east, and Latin America…

Character:
It works AC 85V ~ 265V wide voltage, 50~60hz
New classical design.
Long lifespan 25,000 hours, no mercury vapor, no UV, no flicker ,Rohs.
10W LED plugt light = 15w energy saving PL tube.
Output 500,000pcs per day.
OEM for wholesales and importers, ODM for supermarkets Home depot, Walmart, Amzon…
FCC, CUL, SAA,PSE, SAA,CE,GS, ROHS, SASO,VDE,NOM, ISO90001.

Application:

Widely used in Decorative lighting, accent lighting, closet lighting, ceiling lighting, etc.

Warnings & Cautions: No dimmable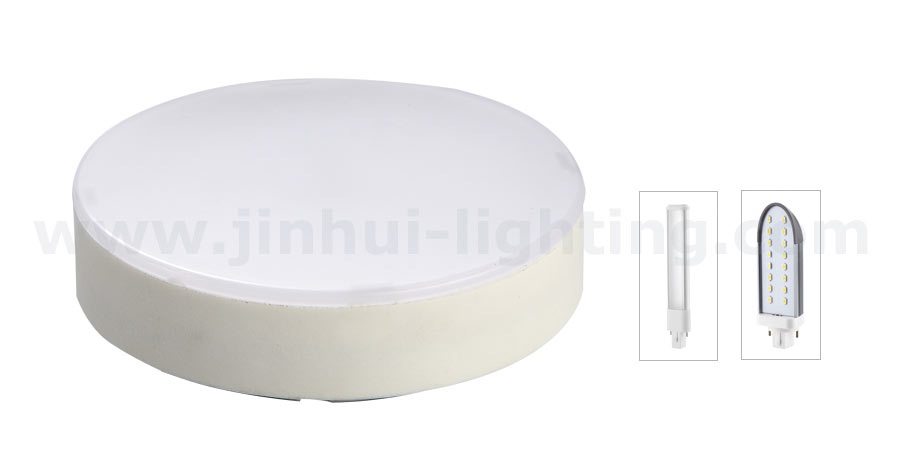 ---
Item: YB7301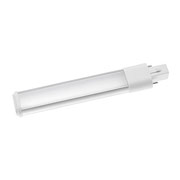 Product Name: LED Plug In
Supply Voltage: 85-265V/50-60Hz
Color Temp(K): 2700K ~ 6400K Red/Blue/Green
Diameter:
Base Type: R7S
Material: Aluminium
Wattage
(W)
Luminous
Flux(lm)
LED
(qty/type)
Size
(DxL mm)
Carton Meas.
(100 pcs)
4
300-380
18PCS
5.2*7.8cm
50*36*19cm
8
650-750
36PCS
5.2*11.8cm
50*36*27cm
11
1300-1400
72PCS
5.2*18.9cm
50*36*40cm
---
Item: YB7302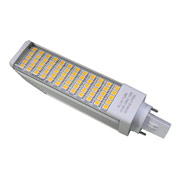 Product Name: LED Plug In
Supply Voltage: 85-265V/50-60Hz
Color Temp(K): 2700K ~ 6400K Red/Blue/Green
Diameter:
Base Type: G24, E27
Material: Aluminium
Wattage
(W)
Luminous
Flux(lm)
LED
(qty/type)
Size
(DxL mm)
Carton Meas.
(100 pcs)
8
720-850
40PCS
143*35*35
38*21.5*16cm
10
900-1050
50PCS
148*35*35
38*21.5*16.8cm
13
1150-1300
64PCS
189*35*35
38*21.5*20.8cm
---
Item: YB7304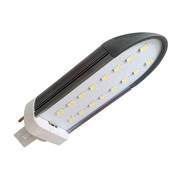 Product Name: LED Plug In
Supply Voltage: 85-265V/50-60Hz
Color Temp(K): 2700K ~ 6400K Red/Blue/Green
Diameter:
Base Type: G24, E27
Material: Aluminium
Wattage
(W)
Luminous
Flux(lm)
LED
(qty/type)
Size
(DxL mm)
Carton Meas.
(100 pcs)
6
530-650
12PCS
∮125*39.5*35
43*22.5*14.5cm
8
720-850
16PCS
∮125*39.5*35
43*22.5*14.5cm
11
1050-1200
22PCS
∮145*39.5*35
43*22.5*16.5cm
---
Item: YB7305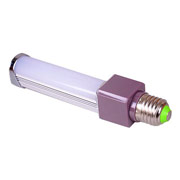 Product Name: LED Plug In
Supply Voltage: 85-265V/50-60Hz
Color Temp(K): 2700K ~ 6400K Red/Blue/Green
Diameter:
Base Type: G24, E27
Material: Aluminium
Wattage
(W)
Luminous
Flux(lm)
LED
(qty/type)
Size
(DxL mm)
Carton Meas.
(100 pcs)
6
530-650
12PCS
35.3x146
43*22.5*16.5cm
8
720-850
16PCS
35.3x167
43*22.5*18.5cm
11
1050-1200
22PCS
35.3x176
43*22.5*19.5cm
---
Item: YB7401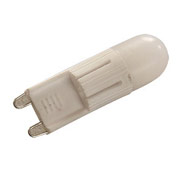 Product Name: LED Plug In
Supply Voltage: 85-265V/50-60Hz
Color Temp(K): 2700K ~ 6400K Red/Blue/Green
Diameter: 49mm
Base Type: G9, G4
Material: PC
Wattage
(W)
Luminous
Flux(lm)
LED
(qty/type)
Size
(DxL mm)
Carton Meas.
(100 pcs)
2
150
COB
31x 66
22.5*22*14.5cm
---
Item: YB7402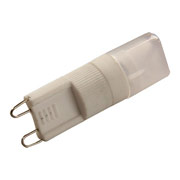 Product Name: LED Plug In
Supply Voltage: 85-265V/50-60Hz
Color Temp(K): 2700K ~ 6400K Red/Blue/Green
Diameter: 49mm
Base Type: G9, G4
Material: PC
Wattage
(W)
Luminous
Flux(lm)
LED
(qty/type)
Size
(DxL mm)
Carton Meas.
(100 pcs)
2
150
COB
31x 66
22.5*22*14.5cm
---
Item: YB7010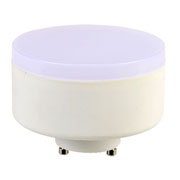 Product Name: Gu24 SMD 11W LED Plug Light
New unique design Energy Saving 220V PF0.6 GU24 SMD 11W LED PL Light
Efficient lighting, replace ESL PL lamp ( energy saving lamp PL lamp )
35% energy saving compared with compact fluorescent light
Less replacement to save maintenance cost
Standard IEC size, Standard lamp holder, compatible with electronic transformer
Aluminum die-casting housing wrapped by thermal plastic and plastic cover
Constant current driver
Model No.
YB7010 - LED PL Light
Power
11W
Input Voltage
85-265V
Frequency Range
50Hz--60Hz
Light Source
SMD
Luminous Flux
500lm
Luminous Efficiency
50lm/w
Light Body Material
AL wrapped by thermal plastic
Light Cover
Plastic
Base
Gu24
Color Rendering Index(CRI)
Ra>80
Working Temperature
-20°C~60°C
Color Temperature
Warm White(WW):2800-3200K
Pure White(PW):4000-4500K
Cool White(CW):6000-6500K
Certificates
CE, UL, GS
Dimmable Type
Dimming
Carton Size
52X27X40cm
Warranty
3 years
Life Time
25000h
---
Item: YB7011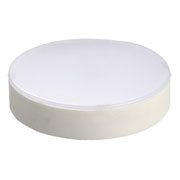 Product Name: 220V Gx53 SMD 5W 7W Round LED Pl Lamp
New unique design CE UL 220V GX53 SMD 5W 7W LED PL Lamp
Efficient lighting, replace ESL PL lamp ( energy saving lamp PL lamp )
35% energy saving compared with compact fluorescent light
Less replacement to save maintenance cost
Standard IEC size, Standard lamp holder, compatible with electronic transformer
Aluminum die-casting housing wrapped by thermal plastic and plastic cover
Constant current driver
Model No.
YB7011 - LED PL Lamp
Power
5W 7w
Input Voltage
85-265V
Frequency Range
50Hz--60Hz
Light Source
SMD
Luminous Flux
350 / 500lm
Luminous Efficiency
70lm/w
Light Body Material
AL wrapped by thermal plastic
Light Cover
Plastic
Base
Gx53
Color Rendering Index(CRI)
Ra>80
Working Temperature
-20°C~60°C
Color Temperature
Warm White(WW):2800-3200K
Pure White(PW):4000-4500K
Cool White(CW):6000-6500K
Certificates
CE, UL, GS
Dimmable Type
Dimmable
Carton Size
52X27X40cm
Warranty
3 years
Life Time
25000h