Home
>
Products
>
Compact Fluorescent Lamps
Column Compact Fluorescent Bulb Light
5W-20W, 100-240V, 2700K-6400K, Column Cover
Jinhui wholesales Column Compact Fluorescent Bulb Light from China, Just 200 pieces get wholesale price, right now.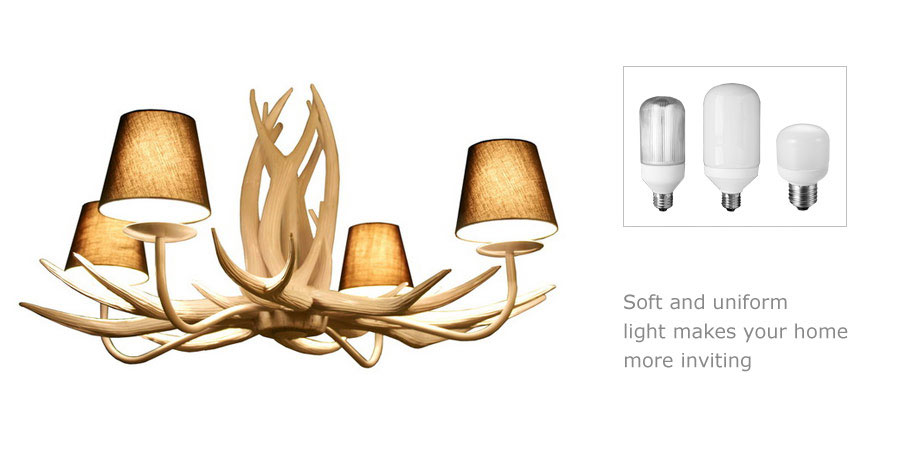 ---
The column compact fluorescent bulb light is equipped with a diffusely scattering glass cylindrical cover giving off soft and uniform light.

The room can be made more inviting, comfortable and functional when you choose the styles of the bulb (also called energy saving lamp ).
Model: YB-6
Supply Voltage: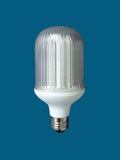 100-240V/50-60Hz
Color Temperature: 2700K or 6400K
Base Type: E27, B22, E14
Model
Wattage
(W)
Luminous
Flux(lm)
Diameter
(mm)
Length
(mm)
Carton meas.
(100 pcs)
YB-6
5
250
38
113
44.5*22.5*29cm
YB-6
7
350
38
123
44.5*22.5*31cm
YB-6
9
450
38
133
44.5*22.5*33cm
YB-6
11
550
38
143
44.5*22.5*35cm
YB-6
13
650
38
153
44.5*22.5*37cm
YB-6
15
750
38
163
44.5*22.5*39cm
---
Model: YB-34
Supply Voltage: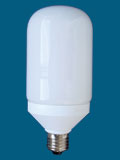 100-240V/50-60Hz
Color Temperature: 2700K or 6400K
Base Type: E27, B22, E26

Model
Wattage
(W)
Luminous
Flux(lm)
C
(mm)
Length
(mm)
Carton Meas.
(50 pcs)
YB-34
15
750
75
158
40.5*40.5*35cm
YB-34
20
1000
75
180
40.5*40.5*39cm
---
Model: YB-35
Supply Voltage: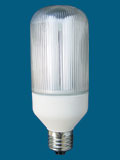 100-240V/50-60Hz
Color Temperature: 2700K or 6400K
Base Type: E26, B22, E27
Model
Wattage
(W)
Luminous
Flux(lm)
C
(mm)
Length
(mm)
Carton Meas.
(50 pcs)
YB-35
15
750
65
158
35.5*35.5*35cm
YB-35
18
900
65
178
35.5*35.5*39cm
YB-35
20
1000
65
178
35.5*35.5*39cm
---
Model: YB-81
Supply Voltage: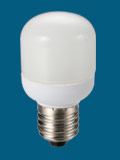 100-240V/50-60Hz
Color Temperature: 2700K or 6400K
Base Type: E27, E14
Model
Wattage
(W)
Luminous
Flux(lm)
C
(mm)
Length
(mm)
Carton Meas.
(50 pcs)
YB-81
7
385
40
80
53.5*27.5*22cm
YB-81
9
495
40
85
53.5*27.5*24cm
YB-81
11
605
40
90
53.5*27.5*24cm