Home
>
Products
>
Compact Fluorescent Lamps
Compact Fluorescent Candle Bulb
3W-11W, 100-240V, 2700K-6400K, Candle Cover
Jinhui wholesales Compact Fluorescent Candle Bulb from China, Just 200 pieces get wholesale price, right now.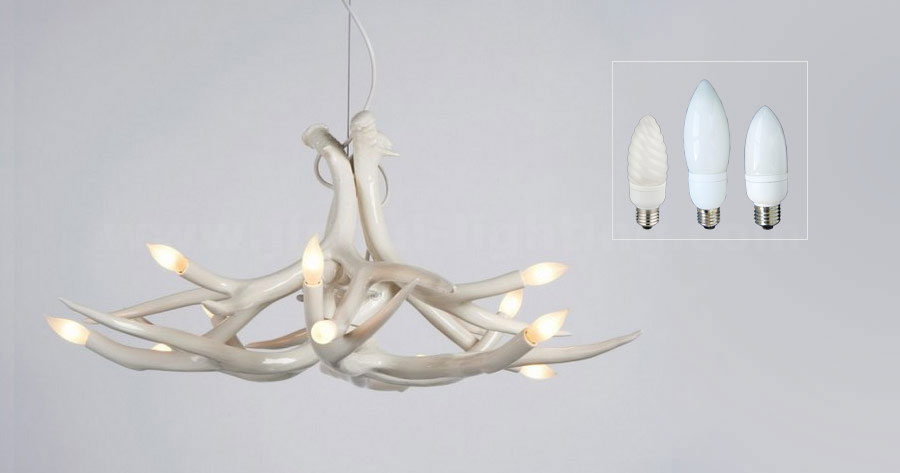 ---
The
candle energy saving bulb
(also called
compact fluorescent lamp
) is equipped with a diffusely scattering glass candle cover. It looks more attractive and is suitable for all living rooms, especially where decoration lighting is needed.
The performance is same with the
standard energy saving lamp
.
Model: YB-26-1
Supply Voltage:
100-240V/50-60Hz
Color Temperature: 2700K or 6400K
Base Type: E14
Cover: Clear or Opal
Model
Wattage
(W)
Luminous
Flux(lm)
C
(mm)
Length
(mm)
Carton meas.
(100 pcs)
YB-26-1
5
275
37
96
46.5*23.5*26cm
YB-26-1
7
385
37
101
46.5*23.5*26cm
---
Model: YB-26
Supply Voltage: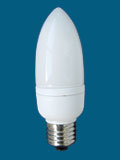 100-240V/50-60Hz
Color Temperature: 2700K or 6400K
Diameter: 41mm
Base Type: E27, B22, E14
Cover: Clear or Opal
Model
Wattage
(W)
Luminous
Flux(lm)
C
(mm)
Length
(mm)
Carton meas.
(100 pcs)
YB-26
3
150
42
110
48.5*24.5*28.5cm
YB-26
5
250
42
120
48.5*24.5*30.5cm
YB-26
7
350
42
126
48.5*24.5*31.5cm
YB-26
9
450
42
132
48.5*24.5*32.5cm
---
Model: YB-27-1
Supply Voltage:
100-240V/50-60Hz
Color Temperature: 2700K or 6400K
Diameter: 42mm
Base Type: E26, B22, E27
Cover: Clear or Opal
Model
Wattage
(W)
Luminous
Flux(lm)
C
(mm)
Length
(mm)
Carton meas.
(100 pcs)
YB-27-1
7
385
50
160
56.5*28.5*37.5cm
YB-27-1
9
495
50
170
56.5*28.5*39.5cm
YB-27-1
11
605
50
170
56.5*28.5*39.5cm
---
Model: YB-27
Supply Voltage:
100-240V/50-60Hz
Color Temperature: 2700K or 6400K
Diameter: 42mm
Base Type: E26, B22, E27
Cover: Clear or Opal
Model
Wattage
(W)
Luminous
Flux(lm)
C
(mm)
Length
(mm)
Carton meas.
(100 pcs)
YB-27
7
350
50
160
56.5*28.5*37.5cm
YB-27
9
450
50
170
56.5*28.5*39.5cm
YB-27
11
550
50
170
56.5*28.5*39.5cm