Home
>
Products
>
Compact Fluorescent Lamps
Global Compact Fluorescent Light Bulb
5W-24W, 100-240V, 2700K-6400K, Global Cover
Jinhui wholesales Global Compact Fluorescent Light Bulb from China, Just 200 pieces get wholesale price, right now.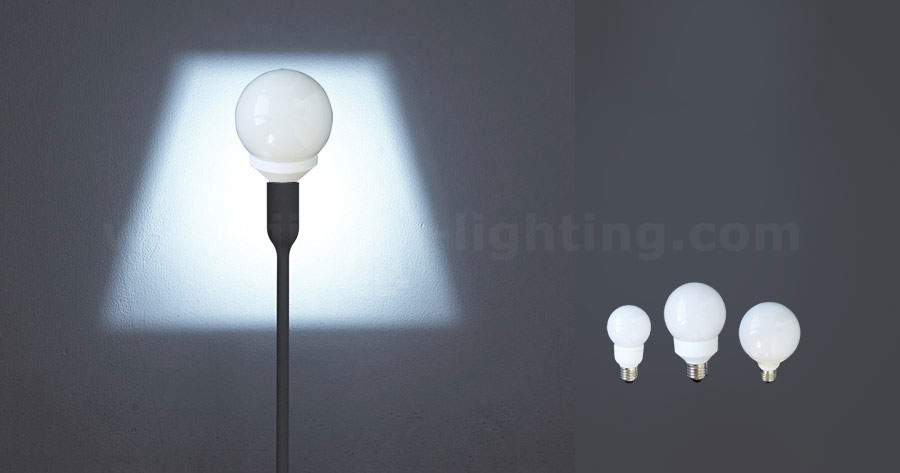 ---
The global energy saving light bulb is equipped with a diffusely scattering glass spherical or global cover.

The global series provide good light distribution, soft and flattering, yet bright enough for applying writing, reading and so on.
Model: YB-28-1 Mini Global Compact Fluorescent Light Bulb
Supply Voltage: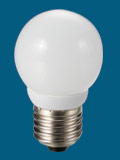 100-240V/50-60Hz
Color Temperature: 2700K or 6400K
Base Type: E27
Ra ≥ 80
Life Time(H) ≥ 8000
Model
Wattage
(W)
Luminous
Flux(lm)
C
(mm)
Length
(mm)
Carton meas.
(100 pcs)
YB-28-1
5
275
45
78
53.5*27*21cm
---
Model: YB-30 Mini Global Compact Fluorescent Light Bulb
Supply Voltage: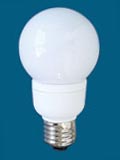 100-240V/50-60Hz
Color Temperature: 2700K or 6400K
Diameter: 41mm
Base Type: E26, E14, E27
Cover: Clear or Opal
Model
Wattage
(W)
Luminous
Flux(lm)
C
(mm)
Length
(mm)
Carton meas.
(100 pcs)
YB-30
5
250
66
115
72.5*36.5*28cm
YB-30
7
350
66
115
72.5*36.5*28cm
YB-30
9
450
66
115
72.5*36.5*28cm
---
Model: YB-31 Standard Global Compact Fluorescent Light Bulb
Supply Voltage: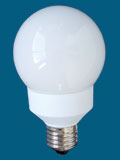 100-240V/50-60Hz
Color Temperature: 2700K or 6400K
Diameter: 52mm
Base Type: E26, B22, E27
Cover: Clear or Opal
Model
Wattage
(W)
Luminous
Flux(lm)
C
(mm)
Length
(mm)
Carton meas.
(50 pcs)
YB-31
9
450
70
120
38*38*27.5cm
YB-31
11
550
70
120
38*38*27.5cm
YB-31
13
650
70
120
38*38*27.5cm
---
Model: YB-32
Supply Voltage: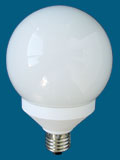 100-240V/50-60Hz
Color Temperature: 2700K or 6400K
Diameter: 72mm
Base Type: E26, B22, E27
Cover: Clear or Opal
Model
Wattage
(W)
Luminous
Flux(lm)
C
(mm)
Length
(mm)
Carton meas.
(20 pcs)
YB-32
15
750
100
165
53.5*43*19.5cm
YB-32
20
1000
110
170
58.5*47*20cm
YB-32
24
1200
120
180
63.5*51*21cm
---
Model: YB-33
Supply Voltage: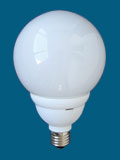 100-240V/50-60Hz
Color Temperature: 2700K or 6400K
Diameter: 73mm
Base Type: E26, B22, E27
Cover: Clear or Opal
Model
Wattage
(W)
Luminous
Flux(lm)
C
(mm)
Length
(mm)
Carton meas.
(20 pcs)
YB-33
15
750
100
175
53.5*43*20.5cm
YB-33
20
1000
110
180
58.5*47*21cm
YB-33
24
1200
120
185
63.5*51*21.5cm
---
Model: YB-55
Supply Voltage: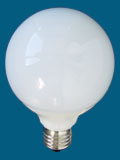 100-240V/50-60Hz
Color Temperature: 2700K or 6400K
Diameter: 65mm
Base Type: E26, B22, E27
Cover: Clear or Opal
Model
Wattage
(W)
Luminous
Flux(lm)
C
(mm)
Length
(mm)
Carton meas.
(20 pcs)
YB-55
13
650
90
122
48.5*39*16cm
YB-55
15
750
90
122
48.5*39*16cm
YB-55
18
900
100
135
48.5*39*17.5cm
YB-55
20
1000
100
135
48.5*39*17.5cm